2021 Fall Conference
Register now
Learn more
Call for papers ■ Conference overview ■ Pre-conference workshop ■ Photos ■ Hall layout ■ Exhibitors ■ Top Ops ■ Water-Tasting Contest ■ Benefit Poker Night ■ Raffle ■ Children's Poster Contest ■ Exam Prep ■ Dignitary ■ Past Chairs Breakfast ■ Awards
Call for papers
The call for papers has closed.
Conference overview
The Fall Conference is a combined event of the Nebraska chapters of the American Public Works Association (APWA), Water Environment Association (WEA), and American Water Works Association (AWWA).
Preconference workshop
The Nebraska Section AWWA is hosting a preconference workshop on "Small System Maintenance for Water Operators" on Tuesday, November 2nd. 6 hours of CEUs will be provided for Grade 1-4 water operators, and lunch will be provided free of charge (covered by a grant). Registration is limited to 70 participants, and must be completed online.
Photos of the event site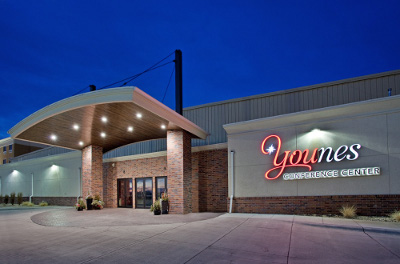 Conference hall exterior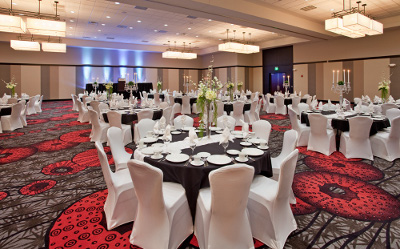 Banquet hall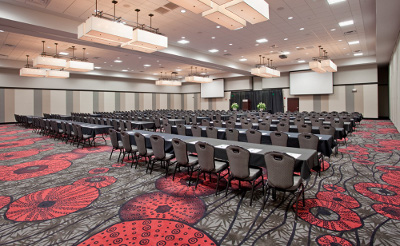 Classrooms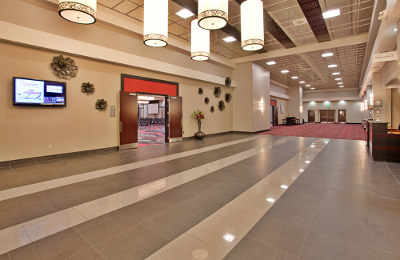 Conference hall
Hall layout
Details forthcoming
Exhibitors
Top Ops
The Top Ops contest will again challenge participants with a wide range of questions about water treatment and distribution. The winners will go on to represent the Nebraska Section at the 2022 AWWA ACE.
Cash prizes are also on the line:
First place: $60 per participant
Second place: $40 per participant
Third place: $20 per participant
Please register your team in advance!
Water-tasting contest
Is your water the best-tasting water in Nebraska? You won't know unless you submit a sample in the tasting contest at the Nebraska AWWA Fall conference in Kearney on November 3rd.
AWWA members can drop their water off at the conference registration desk in the Younes Conference Center by noon on Wednesday, November 3rd. Water samples should be in a clean container (at least one gallon), at room temperature when dropped off, and be clearly marked as "Treated" or "Untreated".
Please direct questions to Mary Poe at 402-471-1003 or mary.poe@nebraska.gov
The Public Information committee has hosted the water-tasting contest each year since 2009. Contact Mary Poe with any questions.
Benefit poker night
The Young Professionals committee will host a benefit poker tournament on Wednesday, November 3rd, following the Nebraska Section AWWA banquet (approximately 9:00 pm). All conference attendees are invited to participate. The tournament benefits the Nebraska Professional Chapter of Engineers Without Borders. The suggested donation is $20.
Water for People Raffle
Details forthcoming
Children's poster contest
Details forthcoming
Exam prep
Details forthcoming
Visiting dignitary
Details forthcoming
Past chairs' breakfast
Past chairs should have been contacted directly with an invitation to the past chairs' breakfast.
Awards
Details forthcoming