Latest News
September 2023
August 2023
July 2023
June 2023
May 2023
April 2023
March 2023
(Mar 13) The final agenda for the March 14th board meeting has been posted (with attachments) to the board page
(Mar 10) Please take 5 minutes to respond to our Water 2050 survey -- you don't have to answer every question! Just pick a few that matter to you and share your candid response.
(Mar 3) Final reminder: Act now to return your ballots on the proposed changes to our section bylaws -- the deadline is March 7th! Please scan your marked ballot and email the image to SectionServices@awwa.org or return the ballot by mail.
February 2023
January 2023
December 2022
(Dec 21) We have a new mailing address: Effective immediately, please use PO Box 83743, Lincoln, NE 68501-3743 for any postal mail now and in the future
(Dec 12) Water operators (grades I-IV) at small systems (under 10,000 people) are invited to register for a free one-day workshop on December 14th at Camp Carol Joy Holling in Ashland
(Dec 2) The 2023 schedule of board meetings is now available
(Dec 2) Draft minutes of the November 2022 board meeting are now available
October 2022
September 2022
August 2022
July 2022
June 2022
May 2022
April 2022
March 2022
February 2022
January 2022
(Jan 14) The agenda for the January board meeting is now available
(Jan 14) Officers and committee chairs are asked to submit their reports to the secretary by Wednesday, January 19th
(Jan 12) Job opening: Water/sewer director at Norfolk (NE)
(Jan 7) Help plan how our section will celebrate our 75th anniversary
(Jan 7) Utilities can apply for the AWWA Wendell Ladue Utility Safety Award until February 14th
December 2021
(Dec 10) Congratulations to our 2021 WISA honorees: Jim McGowen, Chuck Sliva, John Grimes, and Terry Derr
November 2021
October 2021
September 2021
August 2021
July 2021
June 2021
May 2021
April 2021
March 2021
February 2021
January 2021
December 2020
November 2020
October 2020
(Oct 30) The Fall Conference is next week from November 4th to the 6th; be sure to register in advance and download the Whova app prior to the conference
(Oct 30) All current members of the Nebraska Section AWWA are invited to attend the annual business meeting on November 2nd at 1:00 pm, to be conducted via videoconference. Members were emailed a password-protected link to the Zoom meeting and the agenda is available now. If you need the password, contact any member of the board.
(Oct 30) Draft minutes of the October 26th board meeting have been posted to the board page
(Oct 26) Committee chairs are urged to return their annual reports (using the report template) by October 30th
(Oct 26) Sporting clay shoot raises almost $1,500 for Water for People
(Oct 26) Ryan Hurst shares fall maintenance tips from NEWARN
(Oct 26) Reminder: The training session for Fall Conference presenters and moderators will be held on October 27th at 10 am
(Oct 23) Participants in this year's virtual Fall Conference should download the Whova app to make the most of the experience
(Oct 23) AWWA invites you to participate in the State of the Water Industry survey, which closes on November 20th
(Oct 23) Annual reports from officers and committee chairs are due on October 30th
(Oct 23) Draft minutes of the October 13th board meeting are available
(Oct 23) The Nebraska Section's annual business meeting will be conducted via password-protected videoconference this year on November 2nd (prior to the Fall Conference); the required password will be sent to current members via email
(Oct 16) Register now for the Fall Conference -- early-bird pricing is good until October 28th
(Oct 16) Last call for vendors: Fall Conference exhibitor registration closes on October 20th, or when all spots are full
(Oct 9) Individual registration for the Fall Conference is now open
(Oct 9) One of the Fall Conference planning subcommittees is conducting a study on the best ways to keep people engaged in the conference, and you are invited to take part in the free on-demand, virtual 5-hour workshop available for the next week
(Oct 7) The deadline for vendors to register for the Fall Conference has been extended to October 20th
(Oct 2) Draft minutes of the September 28th board meeting are now available
(Oct 2) AWWA is hosting a webinar on October 16th on the anticipated release of the EPA's final Lead and Copper Rule
(Oct 2) Senior managers and in-house counsel at water utilities are asked to take part in AWWA's survey on "legal challenges for water utilities"; members should have received a link via email
September 2020
August 2020
July 2020
June 2020
May 2020
April 2020
(Apr 30) The Safety Committee invites you to apply for a 2020 utility safety award; apply by July 31st
(Apr 29) The May board meeting will be conducted via videoconference
(Apr 23) AWWA is offering a complimentary webinar on April 24th at 12pm CT on "COVID-19 Implications to Operations, Compliance, and Training"; registration is required
(Apr 22) The Water for People golf fundraiser has been postponed due to the coronavirus pandemic; please watch our events calendar for a rescheduled date
(Apr 17) Want to present at the Fall Conference? Respond to our call for papers! Please respond by June 12th.
(Apr 15) The Regional Meeting of Section Officers (RMSO) for Region 3 (including Nebraska) has been cancelled, and AWWA has advised that Region 3 section officers are welcome to attend the Region 4 RMSO in Midway, Utah, instead; it is scheduled for August 21-22
(Apr 9) To protect public health, AWWA has cancelled ACE20
March 2020
February 2020
January 2020
2019
All of our previous news updates can be located from our news page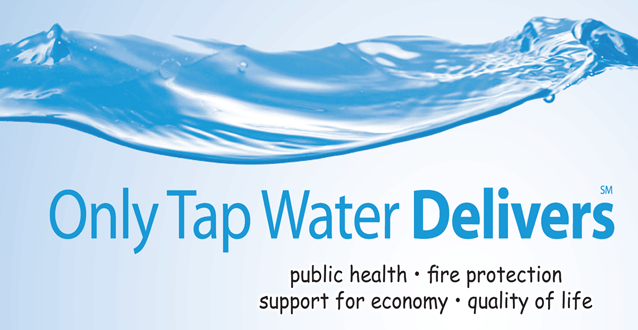 Outreach
Awards, applications, and nominations
Update your address, phone number, e-mail address, etc. with National AWWA
Other Section Events